ScoreSense offers valuable tools such as ScoreTracker, which tracks your credit score monthly from all three credit bureaus. Furthermore, the ScoreCast tool simulates and predicts how your credit score will change if you pay off certain debts or take out new loans, which can help you make informed decisions.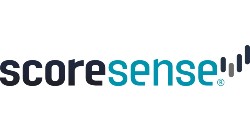 ScoreSense also allows you to report incorrect data if discrepancies in credit reports are found. Through its insightful tools and features, ScoreSense helps you improve and manage your credit score.
Frequent Queries
Can checking my own credit hurt my credit score?
Definitely not. To avoid score-lowering errors or possible fraud, you should regularly check your credit reports from TransUnion, Equifax, and Experian.
Now that I've created an account, what should I do?
A ScoreSense member can choose options such as getting access to their credit reports and scores as often as they like, disputing errors on their credit reports, viewing threats to their identity, and discovering details about local sex offenders.
What should I do if I want to cancel my membership?
If you would like to cancel your membership, simply cancel it online or call them at 1-800-972-7204. Their customer service desk is available Monday through Friday 8 AM to 8 PM Central Standard Time, Saturday 8 AM to 5 PM Central Standard Time, and Sunday 12 noon to 6 PM Central Standard Time. If you cancel your membership, you will not be billed again.
What is the maximum number of scores I can simulate with ScoreCast every month?
Each month, you can simulate as many scores as you like. The simulations have no effect on your actual credit scores and do not harm your credit in any way. You may choose one credit reporting agency to simulate, but your simulations will not be saved or stored.
How does my credit report contain information?
The credit report contains personally identifying information, account history, current payment status, employment history, public records in your name, and a list of those who have checked your credit (called credit inquiries).