ScoreSense offers a range of features designed to help customers better manage their finances. The services of ScoreSense include daily credit monitoring, dispute resolution, identity theft protection, free credit scores, and access to your credit reports each month.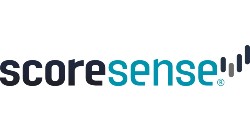 The credit management services offered by ScoreSense.com fall into three categories: credit reports & scores, credit monitoring, and identity & personal protection. Using ScoreCast, you can see what your credit would look like if you missed a payment or if you paid off a certain debt.
Identity Theft Monitoring
If someone is trying to profit from your good name, they can assist. Their state-of-the-art identity monitoring system scours millions of internet sites, the dark web, public records, and more to uncover the sale or use of personal information on the black market.
You will not be liable for out-of-pocket expenses if you are the victim of identity theft if you have $1 Million Identity Theft Insurance. By becoming a ScoreSense member, you will be able to apply for an identity theft policy of up to $1 million to help you restore your credit and good name.
In order to keep your family safe, it's important to have knowledge. You can see how many registered sex offenders live near you as well as view a comprehensive map including panoramic street views, as well as details and photos of the offenders.
You will receive instant email alerts regarding potential new threats. Unlike other services, ScoreSense notifies you of nearby sex offenders who are registered both in and out of state.
ScoreSense provides you with access to a wide range of services and resources that will simplify your life and, most importantly, keep you and your family safe. You can choose between free and premium credit monitoring options. So, you have a choice when it comes to credit monitoring features.